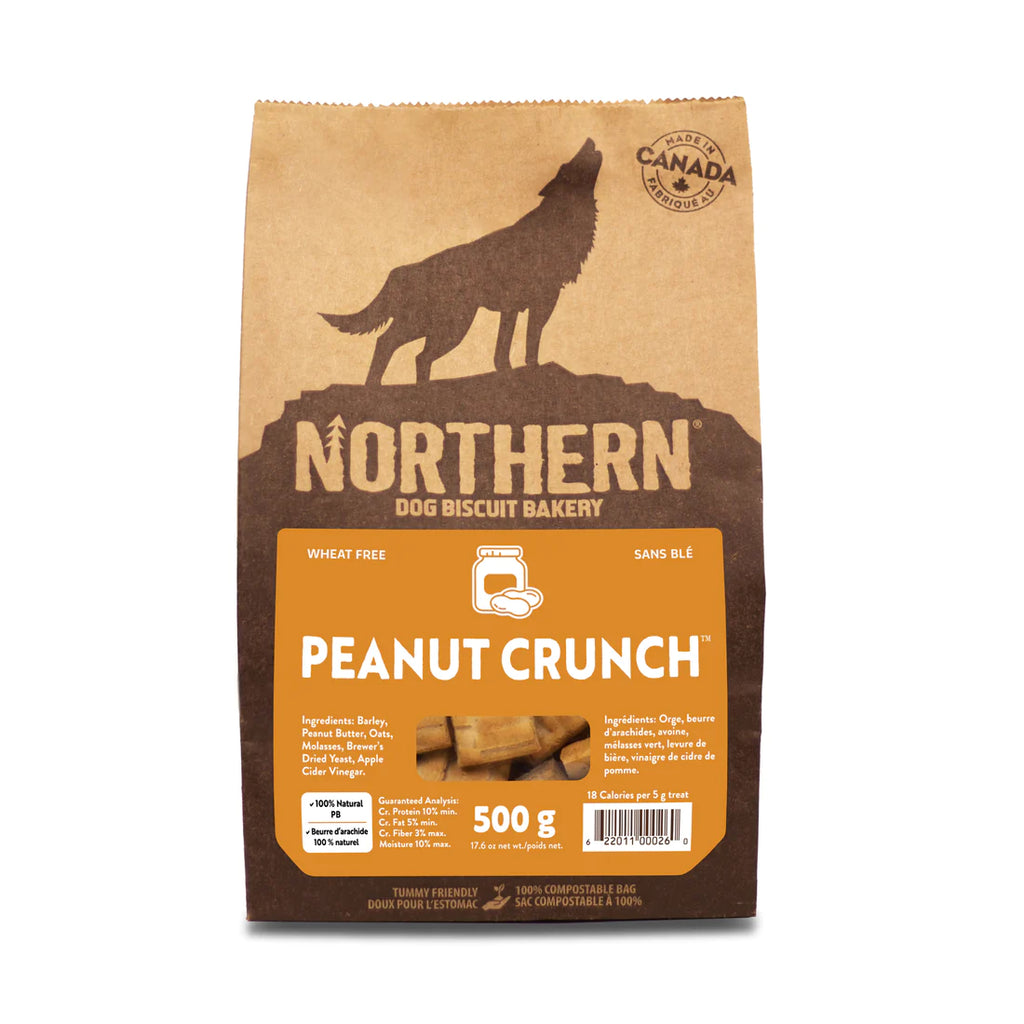 Northern Pet Biscuit Peanut Crunch 500g
$12.99
Baked with pure, all-natural Canadian peanut butter, this best selling Northern Biscuit recipe will delight even the pickiest dogs. These crunchy vegan biscuits are naturally sweetened with molasses and feature brewer's dried yeast to help support with healthy digestion. Baked in small batches with limited ingredients and the specially crafted Northern CRUNCH™, Northern biscuits are naturally preserved and packaged in a 100% compostable bag. At only 18 calories per 5g biscuit, these biscuits are perfect for treating, rewarding and bonding with your dog.
• Low Calorie
• Locally-Sourced Ingredients
• 100% Compostable Packaging
• Baked in Canada
Ingredients: Barley, Peanut Butter, Oats, Molasses, Brewer's Dried Yeast, Apple Cider Vinegar.
Related Products