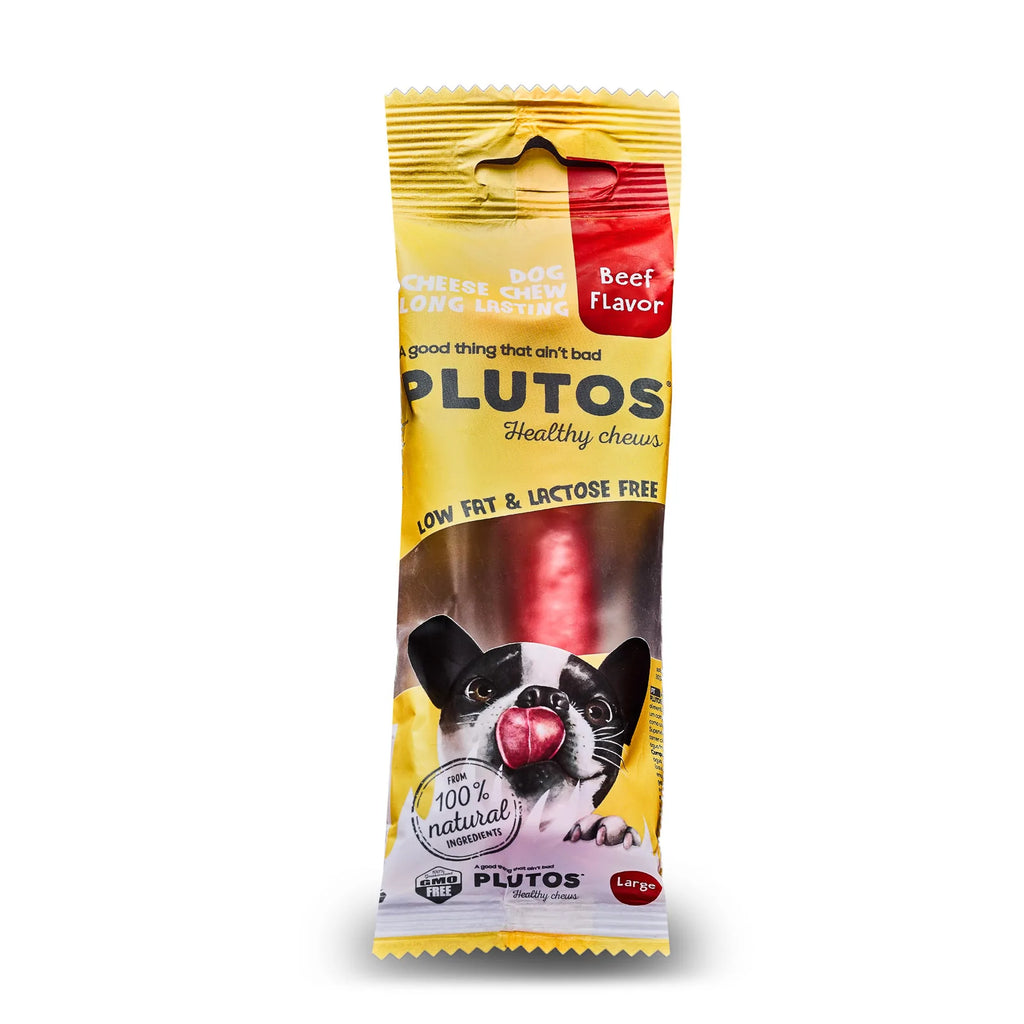 Plutos Cheese & Beef Healthy Chew
$6.99
A new generation of healthy chews! No nylon, no rawhide, and no lactose. Uses a high-quality milk protein. Casein cleans and promotes dental protection against bacteria. Casein slows digestibility and promotes fat loss because it increases metabolism and feelings of satisfaction.
100% natural, made from casein, high quality milk protein, lactose free, gluten free
A nutritious product - a great taste for your dog
Casein provides protection, cleanliness and elimination of dental bacteria
On chewing, does not crumble
Low fat, no stains
Low calorie
Ergonomics suitable for dogs
Exceptional flavors!
Related Products